Your Instructor - Dr. Mark Meldrum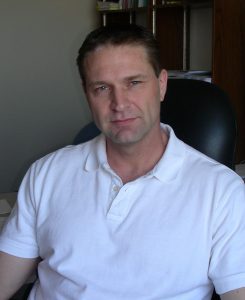 Mark Meldrum, Ph.D, is an Approved Prep Provider for Levels I, II and III of the CFA® Program.  Dr. Meldrum has taught at several higher education institutions in both Canada and the U.S. and has over 20 years of relevant market experience, having invested in/traded almost every asset class (currencies, commodities, equities, fixed-income and selected alternative investments).
Dr. Meldrum has been trained in pedagogy and assessment, skills not taught in the CFA Program but are critical to have in a Professor.  Dr. Meldrum teaches the content at each Level the same way he would teach it in a University course.  This is not a 'crash course', this is not designed to just 'get you by'.  Dr. Meldrum, unlike many academically untrained instructors, does not simply tell you what he knows.  He tells you HOW to know what he knows.  He does not simply repeat the content from PowerPoints, he explains why something is the way it is.  He does not just prepare you for an exam, he prepares you to be successful in your career.

One-Fee-To-Pass
All MarkMeldrum.com subscriptions, beginning with the 2021 dated packages*, receive the One-Fee-to-Pass coverage.  
This feature provides candidates with the assurance that, should they be unsuccessful in their upcoming exam attempt, the package for that same Level will be extended to the candidate's next exam date WITHOUT FURTHER CHARGE.
There are only two (2) requirements for the package to be extended.
Candidates must provide both:
the exam results for the exam window their MM account subscription is registered for
(example: registered for the February exam window = results for the February exam dates  when released) 

AND
the registration receipt for the new examination window is submitted.
* packages purchased in previous years do not qualify
** further details can be found within the Terms & Conditions

MyArchive
After each exam, active access to your subscribed content for the exam year ends.  At this time, we move select content into an archive for you.  The video for each reading will be archived. So, if your subscribed Level had 48 readings for example, you will have 48 videos archived, one for each reading. These are basically the same videos that we offered download access to during the regular subscription period.
This gives you a reference to the previous level's content as you move through the CFA Program.  Level II and Level III both contain call-backs to previous topics on top of content that you are just expected to know.  Having the ability to go back and review a particular reading or an LOS within a reading, all in one place, makes the job of getting through the Program much more convenient.   
If you are a current Level II candidate on our site, and do not have a Level I archive, you can opt to add last year's Level I archive for $65 CAD. 
If you are a current Level III candidate without any archive, you can opt to have last year's Level II archive added for $100 CAD and last year's Level I archive added for $65 CAD.